Meet Our Team
Our entire team is dedicated to answering any questions you may have regarding your oral health. Our dental team consists of dental hygienists, dental assistants, and our administrative team.
---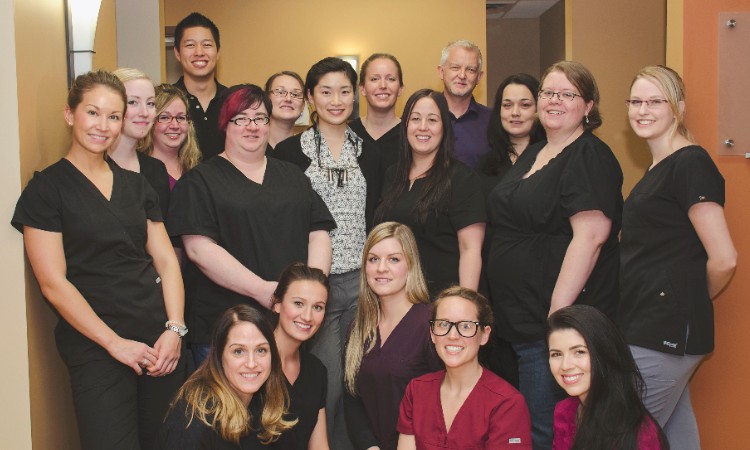 At Alaska Avenue Dental, we believe that prevention and education are key to good oral health.
We are committed to keeping you involved to help you make the right decisions about dental care. You can count on our team to walk you through your routine checkups, dental exams, and more to keep you informed.
Our Dental Hygienists
Terri, Jen, Ricki, Nicole, Allison, Justine
Our Dental Assistants
Hali, Tori, Hayley, Jade, Katherine
Our Administrative Team
Tracy, Kasey, Jenn, Nicole, Candace, Ashley
---
Full-Family, Full-Life Dental Care
At Alaska Avenue Dental, we are here for you and your family... for life. Whether you simply need a regular check-up and hygiene, you believe you need a filling or crown, or you or your children may need orthdontic care, we are your one-stop dental practice in Fort St. John, BC.
General Dentistry  Cosmetic Services  Orthodontics  Dental Implants 
Tips for a Healthy Smile from the Alaska Avenue Dental Team

I've been at this for a long time... and I still love coming to work every day! Helping our patients have healther smiles and better lives is what I'm here for!