Dr. Hannu Larjava, Periodontic Specialist
Dr. Larjava graduated from the University of Turku , Finland, in 1978 (DDS) and earned his PhD from the same institution in 1984. He then specialized in periodontics (1987) and moved to the NIH for a postdoc at the National Cancer Institute, supervised by Dr. Kenneth Yamada.

Dr. Larjava was then invited to the University of Alabama in Birmingham where he spent 1.5 years as an Associate Professor performing research work and clinical teaching. 
After a short time in Finland, Dr. Larjava was appointed as the Chair, Division of Periodontics and Director, Graduate Periodontics at the University of British Columbia in 1993. 
He has an active research interest in the functions of keratinocytes in wound healing and in periodontal proteoglycans.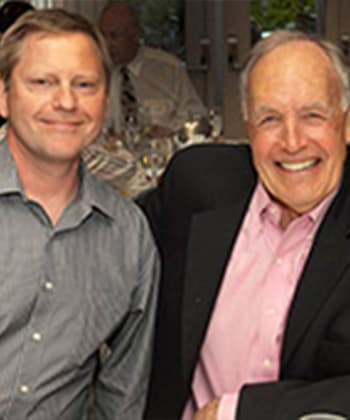 Dr. Hannu Larjava
Periodontic Specialist
DDS, PhD, DipPerio, Professor Chair, Division of Periodontics & Dental Hygiene, University of Turku
---
Full-Family, Full-Life Dental Care
At Alaska Avenue Dental, we are here for you and your family... for life. Whether you simply need a regular check-up and hygiene, you believe you need a filling or crown, or you or your children may need orthdontic care, we are your one-stop dental practice in Fort St. John, BC.
General Dentistry  Cosmetic Services  Orthodontics  Dental Implants 
Tips for a Healthy Smile from the Alaska Avenue Dental Team

I've been at this for a long time... and I still love coming to work every day! Helping our patients have healther smiles and better lives is what I'm here for!